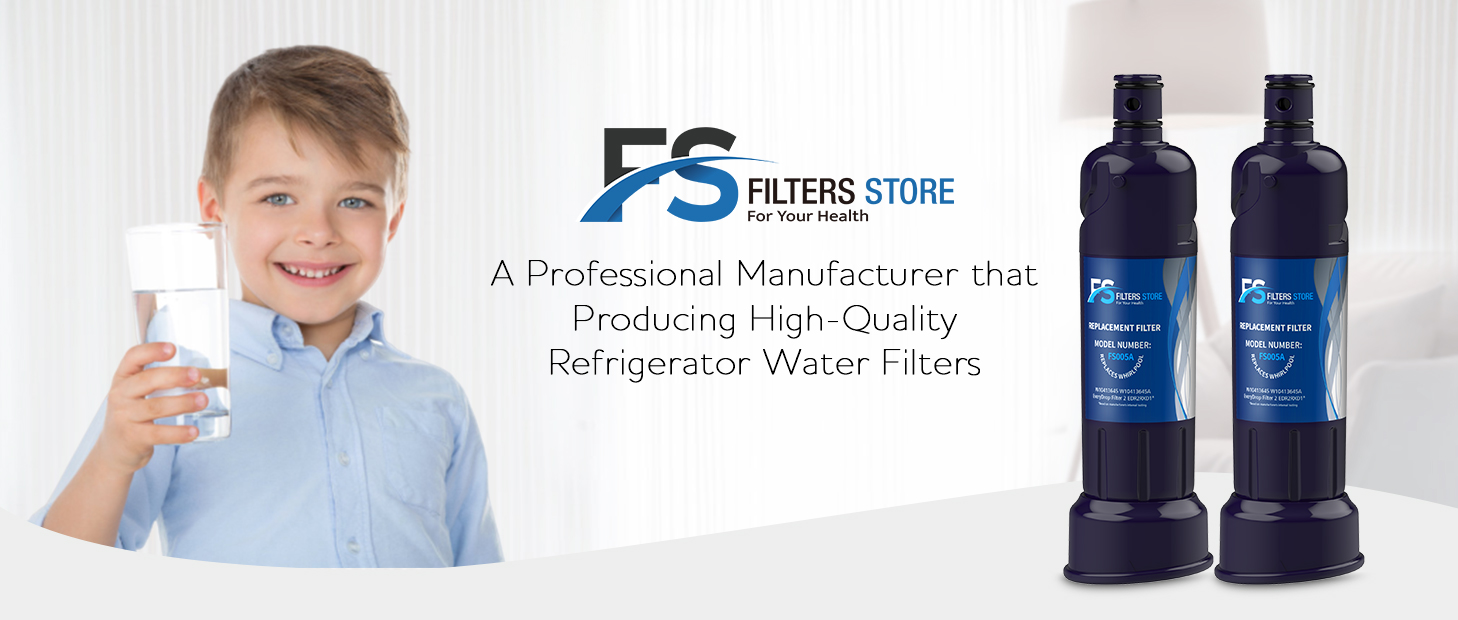 Product Description
FS005A: Compaitible with Ice Maker
By using Sri Lankan coconut shells as its raw material, FS005A is very effective at removing unwanted sediments, chemicals or substances from tap water. FS005A' s filter cartridge can control the humidity inside refrigerator, preventing bacterial growth and leaving fresh smell. FS005A is made to be recyclable and committed to offering better prices than any other brands.
Features:
Original Design
Easy replacement
Coconut shell activated carbon
Anti-bacteria
Environment Friendly
Free shipping
Free returns
Money Saving
Compatible Part Numbers
Whirlpool:
10565350A, 3019657, 4396808, AP5801390, ENF2WC9I1, F2WC9I1, ICE2, KTAF2WC9I1, MAYF2WCPI1, P6RFWG2K, PS8759230, P6RFGEG2K, P6RFKG2K, W10480323, W10565350, W10565350A, WHIRLF2WC9I1
Compatible Ice Maker Model Numbers:
10689553100, 10689593100, 10689599100, 596.7238241, JIM158XYCX0, JIM158XYCX1, JIM158XYRS0, JIM158XYRS1, MIM1554ZRS0, MIM1555ZRS0, GI15NDXZB0, GI15NDXZB1, GI15NDXZQ0, GI15NDXZQ1, GI15NDXZS0, GI15NDXZS1, GI15PDXZS0, KUIC15NHZS0, KUIC15PHZS0, KUIC15POZP0, KUIC18NNZS0, KUIC18PNZS0, KUID308ESS0, KUID308ESS1, KUID508ESS0, KUID508ESS1, KUIO18NNZS0, KUIO18NNZS1, KUIS15NNZB0, KUIS15NNZW0, KUIS18NNZB0, KUIS18NNZW0, KUIS18PNZB0, KUIS18PNZB1, KUIS18PNZW0, KUIS18PNZW1, KUIX305EBL0, KUIX305ESS0, KUIX305ESS1, KUIX305EWH0, KUIX505ESS0, KUIX505ESS1, KUID308EBL, KUID308EPA, KUID308EWH, KUIX505EPA, KUIX305ESS2
INSTALLATION INSTRUCTION
1.Locate the water filter compartment in the right hand side of the control housing.
2.Turn the old water filter counterclockwise and pull it straight out of the compartment
3.Attach the included wrench to the water filter
4.Align the alignment pin on the side of the filter with the cutout notch in the control housing and insert the filter into the housing
5.Turn the filter clockwise until it locks into the housing
6.Remove filter wrench